How we teach
We treat every little swimmer as if they were our own, giving them plenty of care and attention. All our swim teachers are AUSTSWIM-qualified and put fun at the centre of the learning experience.
We love watching your children progress over the years from wide-eyed babies to confident dolphins! We enjoy talking about your child's progress after each swim class.
We celebrate each achievement and take the time to notice the little things about your child, (like their cool new bathers), as well as the big things (like asking them if they need an extra hug if they're feeling blue). Kindness is at the heart of everything we do, and the way we teach.
Prepare, Instruct and Praise
Our Prepare, Instruct, Praise philosophy is the backbone of our program. It's the difference between children developing confidence and skills in the water and resisting. This teaching approach results in children swimming independently earlier – and doing so in a safe, welcoming environment.
PREPARE. We prepare children by teaching them to accept water. When this is achieved, they can embrace water! We spend lots of time preparing babies and young children to feel safe and comfortable. And yes, then the playing, splashing, and giggling begins!
INSTRUCT. We explain what to do through verbal direction, then show them what to do by gently manipulating their bodies to help develop the motion they'll need to master the swim-skill. We guide them through the process with abundant support, kindness, and assistance.
PRAISE. We celebrate every success. Learning to swim is a fun adventure! After every new skill or attempt we provide encouragement and recognition of their effort.
Would you like to talk to one of our swim school managers? Please feel free to contact us via phone or email to discuss your needs.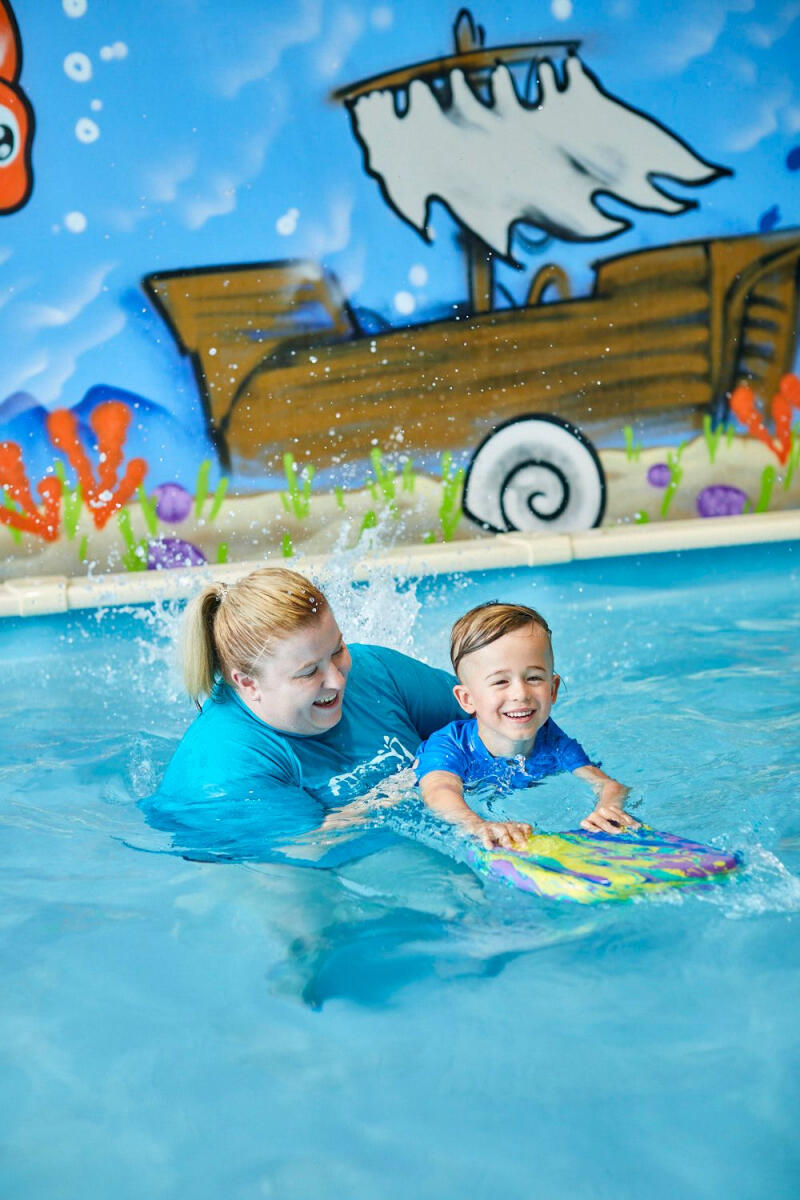 We know every child by name
JUMP! swim teachers know every child by name and love talking to Mums and Dads about progress each class. Bringing out the best outcomes for your child through Preparing, Instructing and Praising is the backbone of our teaching philosophy, and it's woven into every class we teach. This is the way learn to swim should be — helping every child feels safe and at home as we join them on their swimming journey.
Best swim school ever! This place is like a big happy family. The kids love their instructors (I have three girls aged 2,3,5) and we've been going there since they opened. Would never ever contemplate changing as the girls have progressed so well, they have water safety and confidence and love going in the pool. My youngest was ready to progress well before the age she was allowed to! Love it, highly recommend!
Awesome first lesson today. Savannah had a great time and is looking forward to next week staff are incredible with the kiddies and such a lovely environment to be in. Well done guys glad I made the switch.