Tadpoles


Toddler Swimming Classes
Our Tadpole toddler swimming lessons cover basic movements, breathing fundamentals and builds confidence. Your child will explore the water and develop confidence with you in the water through fun activities and games.
What are Tadpoles?
Swimming kids with independent mobility

Bonding with Mum or Dad in the water — toddler swimming lessons

Basic mobility and breath control skills

Small group class of 4 to 6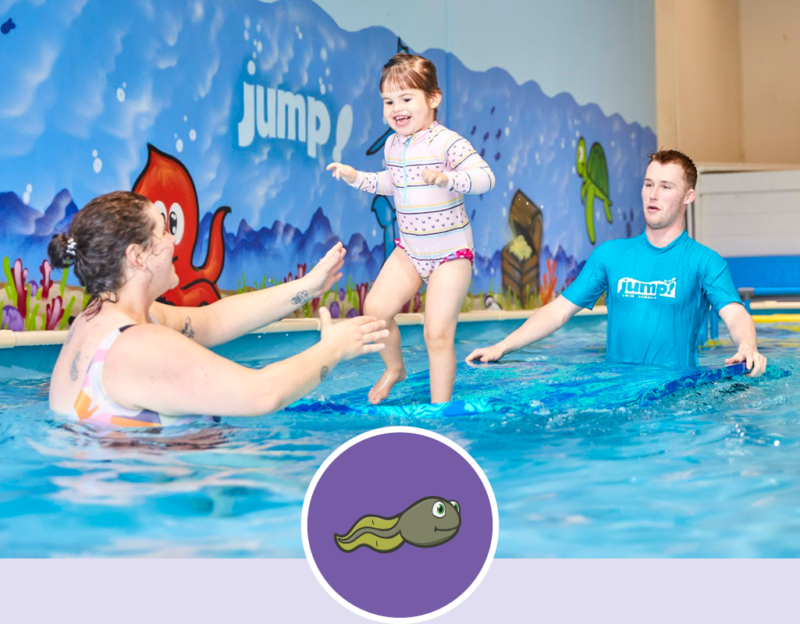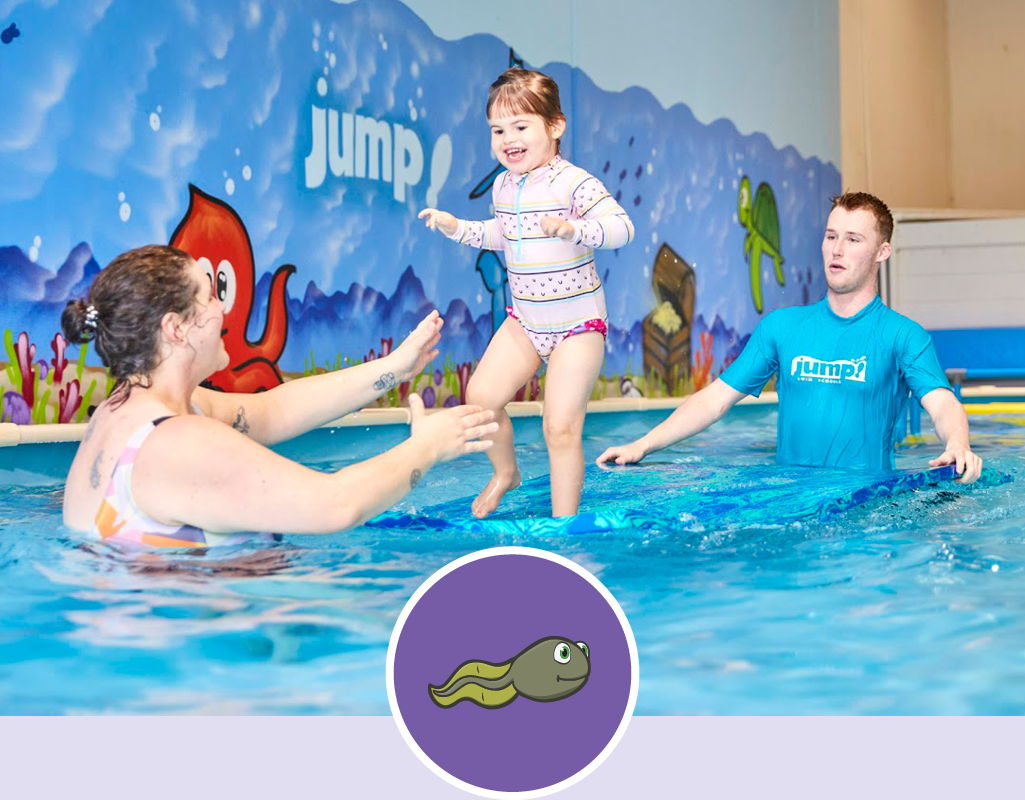 What happens in a Tadpole toddler swimming lesson?
Lots of songs, activities and games to make learn to swim fun for you and your child

Extending breath control, submersion and independent mobility skills through activities such as dolphins, humpty dumpty and jelly on the plate

Learning to kick and reach using balls

Learning breath control techniques and preparing to submerge your swimming baby when you are both ready

Developing mobility and buoyancy skills through independent kicking, paddling and floating
The Tadpole level is the receiver class from both the
Duck
and
Goldfish swimming classes
.  We practice a lot of independent swimming in the Tadpole class to extend your child's confidence and get them ready for the
Crab level
, which is the first Teacher and Child level for beginners.
What do we focus on in the Tadpole swim class for toddlers?
I can accept water

I can hold my breath for a minimum of 5 seconds

I can float and kick on my back with support

I am comfortable with water on my face

I can blow bubbles

I have basic arm movements which can propel me through the water

I am able to kick my legs on cue

I can independently swim to a teacher or parent