Why choose JUMP!?
JUMP! is the way learn to swim should be
Small, intimate and private so that every child feels safe and at home as we join them on their swimming journey.
At JUMP! we proudly focus on having a great boutique learning facility with a maximum of only two classes at once, as well as a real community feel where we can discuss your child's progress every class, know every child's name and even notice when they get a haircut or a new pair of swimmers.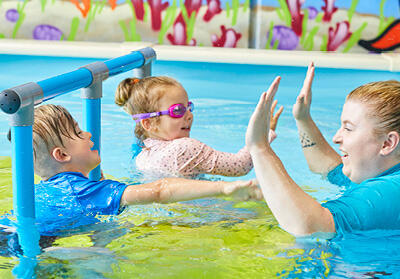 Baby classes of 6, beginner classes of 4, and stroke correction classes of 4 to 5 ensures that children are getting the individual attention that is critical to their development particularly in those early stages.
Our level of personal attention means we develop relationships which build trust and confidence.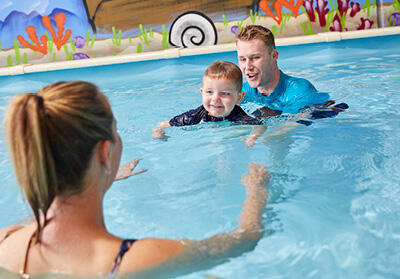 Often swimming with us is a child's first experience outside of the bath, so we ensure the pool is well heated.
Our indoor pool is heated to 32-33 degrees to ensure comfort for all ages.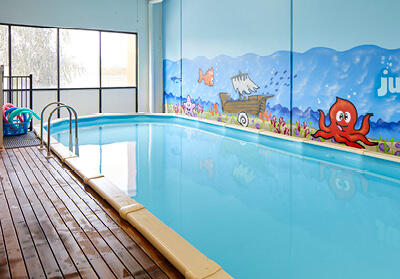 Purpose-built swimming facility
JUMP!'s innovative swimming facilities offer a fun, safe and calm environment dedicated purely to early-years learn to swim lessons.
Having your child learn away from the pressure of crowds, and allowing them to focus on their lesson with minimal distractions, delivers the perfect environment for teaching swim skills.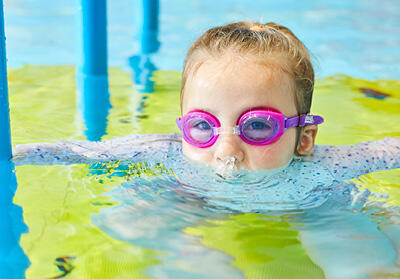 Innovative learning environment
We give babies and children everything they need to achieve their potential in the water.
Changing the way kids learn to swim
Expansive, full colour sea life mural adorn the walls from floor to ceiling while the facilities include numerous baby change tables with free baby products, play centre, TV and full amenities.
How old does my child have to be to start swimming lessons?
Allira Taylor
2018-03-01T06:07:52+00:00
We take children from the age of 3 months. You are more than welcome to put your little one on the waiting list for your chosen swim school until they reach 3 months. That way you will be more likely to receive your day and time of choice.