Kids Franchise Opportunities
Jump! in with Australia's #1 swim school franchise provider
There has never been a better time to become a JUMP! Franchise owner
JUMP! Swim Schools was founded with a simple goal: to create the perfect environment for children to learn to swim.
At JUMP! we proudly focus on having a great boutique learning facility with a maximum of only two small classes at once, as well as a real community feel.
This is the way learn to swim should be — small, intimate and private so that every child feels safe and at home as we join them on their swimming journey. Read More
The Advantages of a Family Friendly Franchise for Kids
Often, there is a point in one's career where we wonder what impact we are making on our community and whether we can do better. We can't all afford to volunteer, and we might not have the skills to build wells or work in conservation. However, with a little passion and desire to create positive learning experiences, you'd do well to consider the
advantages of a franchise for kids
. All over Australia and New Zealand, Jump! Swim Schools have provided countless
kids franchise opportunities
for enterprising, personable and ambitious individuals like yourself. We believe that those who want to set their own pace and have the personal responsibility to manage their own business should have the opportunity to do so. Further, those who want this and want kids to have the best learning experience when it comes to swimming are ideally placed to become one of our franchisors.
How A Kids Friendly Franchise Can Make A Positive Difference To Your Family
Parents come to our
kid-friendly franchises
with a variety of concerns about how their kids might engage with water safety. It might be their first child, and they don't know what age they can bring them in from. They might have their own anxieties about water or, worse, their child might have had some difficulty with swimming already. Your job as a
swim school franchise
owner will be to create an environment that cultivates a healthy respect for water but also make it engaging and fun. You'll be empathetic and understanding above all, as well as someone who takes health and safety very seriously. You might have a daily yourself and know how to motivate without demoralising and know-how to balance relaxation and vigilance, so the kids aren't self-conscious when they come to the pool.
How We Support Your Kids Franchise Investment
We won't expect you to shoulder all the responsibility by yourself! We pride ourselves on offering the
best kids franchise
support in Australia. When you take up the opportunity to be a franchise owner, we'll provide you with the tools and resources you need, including:
Help and guidance for building your own team
A fool-proof business template that has helped all of our kids' franchisees to maximise their profits
World-class training opportunities to get the best out of your team and a chance to build new skills yourself
Training from the national industry standard for teaching swimming and water safety AUSTSWIM
In return, you'll reap a huge range of benefits when managing the franchise. It's not only a massively rewarding job with the joy of seeing young learners achieve their goals and develop a healthy relationship with swimming - it's personally rewarding too. Kids franchise opportunities you can look forward to:
Ideal life-work balance
Family-friendly lifestyle
Purpose build boutique swimming facilities
Ready to Take the Plunge?
We're very pleased to have helped local franchise owners all across the country support their community with our brilliant
kids' franchise business
model. Take a look through our testimonials and our blog, and you'll see just how rewarding running one of our
swim schools
can be. If you think you've got what it takes and you want to make a difference in your community, fill in one of our enquiry forms now, and we'll get in contact about our
kids' franchises for sale
near you!
Read Less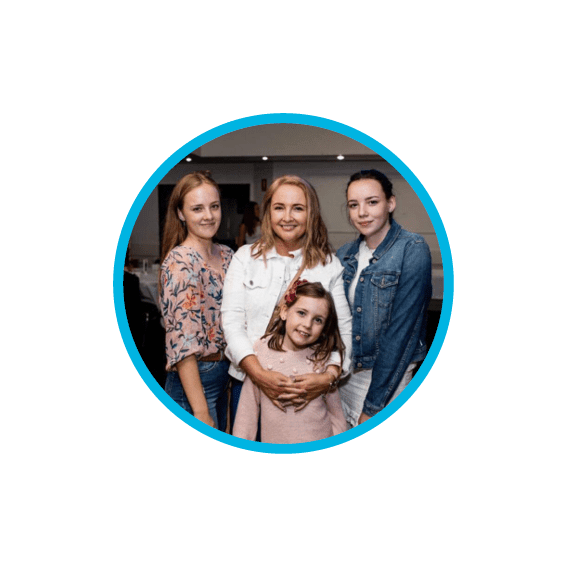 "Having 3 children ourselves, we know how important it is to teach your kids to swim and be part of an industry that will help kids survive in the water. JUMP! is pretty special. Being a small swim school, it feels less intimidating for parents as well as kids and we were drawn to that immediately." – Joanne, JUMP! Clarkson franchisee
About the Belgravia Group
When you join the JUMP! franchise network, you'll be a part of Belgravia Group: a private group of health, leisure, tourism, property, finance and technology companies with more than 200 locations and 7,000 employees Australia-wide. We have over 20 years' experience in franchising and creating active, healthy communities.
Our franchise portfolio includes Genesis Health + Fitness, Coaching Zone Group Personal Training, Ninja Parc Indoor Obstacle Course and BK's Gym and Swim. Belgravia Group supports more than 100 franchise locations across the country.
We're here to help you along your franchising journey, ensuring systems are in operation and functioning to full capability so you and your members can benefit from your hard work.