Swimming Lessons for Babies
Our swimming babies program is for children from 3 months to 3 years old bonding with Mum or Dad in the water. Levels are age- and ability-based.
We are strong advocates for children to be swimming before they start school and this begins with a dedicated Swimming Babies program. You can expect lots of songs, activities and games to make learn to swim fun for you and your child. Read More
Parent and Child Program
Babies are able to achieve amazing things in the water.

JUMP!'s carefully designed curriculum uses the best practices from learn to swim programs around the world to maximise their physical development in learning the fundamental aspects of swimming.

In the earlier levels of Ducklings, Ducks and Goldfish, classes are distinguished by age rather than ability. Beyond these levels, ability determines level progression.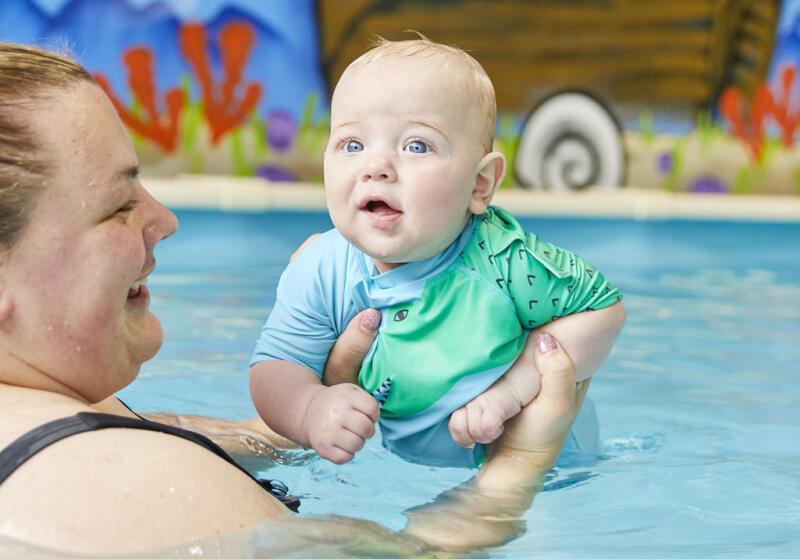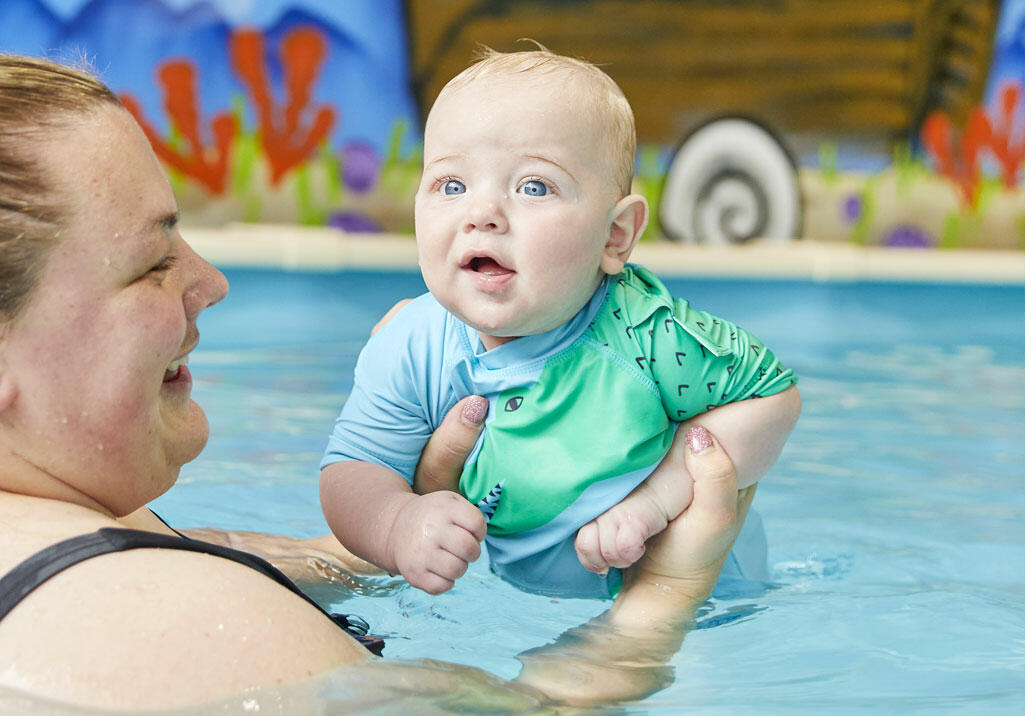 Baby Swiming Classes in Australia
Baby swimming lessons are an amazing opportunity for you and your baby to spend quality bonding time together in a calm, relaxing environment. Our swim school pools are all gently heated to an optimal temperature which means you don't need to worry about keeping your baby warm in the water. Plus, you can focus on their development and that skin to skin contact which is crucial in developing strong bonds.
Babies are stimulated by the warm water in the same way that being in the womb stimulated feelings of safety and comfort, and all adults can recognise that being in warm water is definitely relaxing! Baby swim schools create the perfect environment for parent and baby to be in, escaping the hustle and bustle of adult life to just focus on your baby.
Benefits of Enrolling Into Baby Swimming Lessons?
Introducing your baby to the water is a great opportunity for you and your baby to spend some quality time with each other and develop an even stronger bond. Being in the water helps support your baby's movements, just like hydrotherapy helps adult recover from accidents. It can help babies as they develop those muscle groups for the first time!
Develop Early Motor Skills
A lot of babies will naturally respond with paddling motions when they are introduced to the water. These movements help your baby to build their muscles up so that when it's time to take those first steps they'll have all the physical infrastructure they need to be successful. Baby swimming lessons can also help them improve their motor functions and coordination, especially as your baby makes crossover movements with their limbs. These crossover movements are supportive for brain development as critical pathways start developing. The buoyancy of the water in the pool allows your baby to make motions that they wouldn't be able to achieve on the floor which means they can develop those muscle groups sooner.
Improve Early Cardiovascular Health
The exercise your baby gets from being in the water also prompts the development of a healthy cardiovascular system, strong lungs and a healthy heart. We know that every parent can recognise the amazing abilities of their baby but wait until you see what they can achieve in the water! This makes an easy transition into toddler swimming lessons and our kids swimming lessons & programs
Why Choose Jump! Baby Swimming Lessons?
We have a huge amount of experience when it comes to introducing babies and children to the water so you can rest assured that your precious bundle of joy is absolutely in safe hands when you come to us. You and your baby won't be left alone for a second and our swimming instructors will support you in making your babies swimming lessons an activity that you both look forward to. Book your swimming lessons today. We offer swimming lessons in Sydney, swimming lessons in Melbourne and swimming lessons in Perth, for all ages, from babies to adults. We look forward to speaking with you soon. Read Less