Baby Swimming Lessons Sunshine Coast
Our swimming babies program in Sunshine Coast is for children from 3 months to 3 years old bonding with Mum or Dad in the water. Levels are age- and ability-based.
We are strong advocates for children to be swimming before they start school and this begins with a dedicated Swimming Babies program. You can expect lots of songs, activities and games to make learn to swim fun for you and your child. Read More
Parent and Child Program
Babies are able to achieve amazing things in the water.

JUMP!'s carefully designed curriculum uses the best practices from learn to swim programs around the world to maximise their physical development in learning the fundamental aspects of swimming.

In the earlier levels of Ducklings, Ducks and Goldfish, classes are distinguished by age rather than ability. Beyond these levels, ability determines level progression.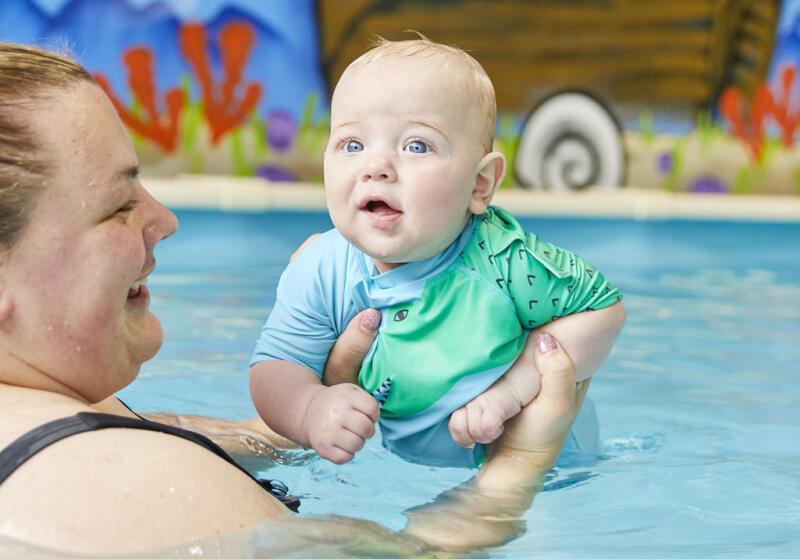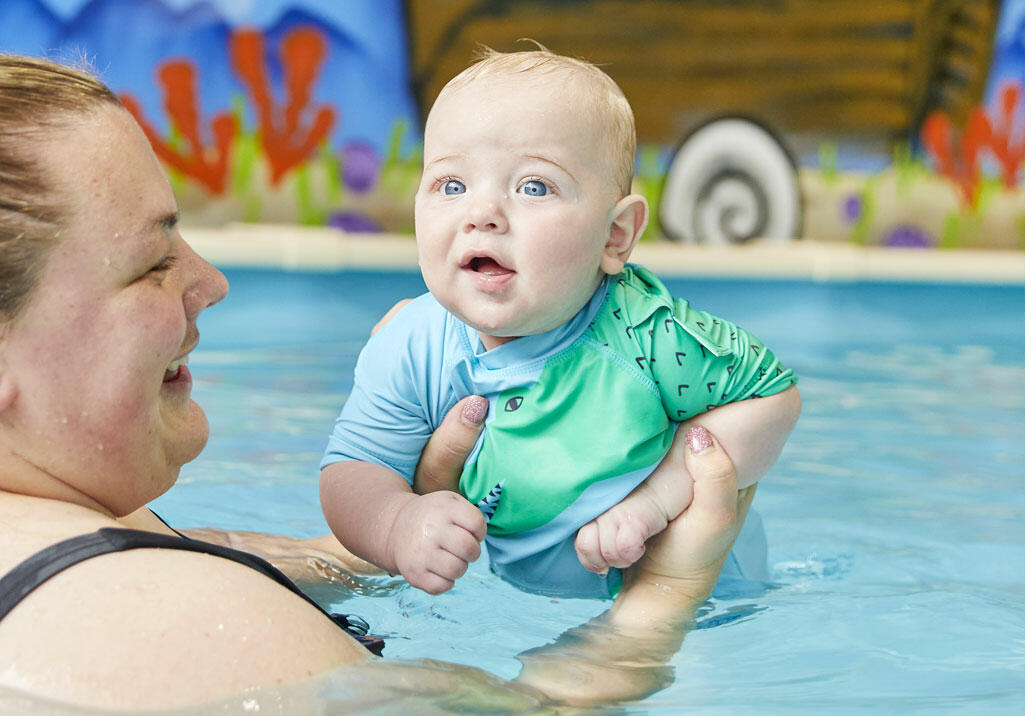 Discover Fun and Educational Baby Swimming Lessons in the Sunshine Coast
When living in the Sunshine Coast, it's almost impossible to avoid the sea. The blue water, crashing waves and endless sea-based activities are too tempting. It's inevitable that your child will be in and around water as they grow up so learning how to swim is essential. And it's never too early to start teaching them to feel confident and comfortable around water. Here at JUMP! Swim Schools, we have swimming lessons for babies in the Sunshine Coast for infants as young as 3 months.
That's right, our baby sessions provide the perfect introduction to the water. Fun and educational, your baby will be smiling and giggling the whole time, all while learning a fundamental life skill. And you'll be right there in the water with them, sharing in the moment, hitting milestones and creating memories.
Our Baby Swimming Classes in the Sunshine Coast are Beneficial For Their Development
On the surface, a baby swimming session can seem like just a fun activity that helps you bond with your baby. And that's absolutely right. But the benefits also run much deeper. When you enrol in our swimming classes your baby benefits from:
Physical and cognitive development
The skills that we teach mostly align with physical and cognitive milestones which aid your baby's development. Their co-ordination is improved through cross-lateral movements such as reaching for a toy in the water and their balance is improved through movements such as splashing.
Independent movement
Swimming is one of the only activities that allows your baby to explore their movement independently before they are able to crawl or walk. This allows them to build self-confidence in their abilities as well as building strength and flexibility.
Socialisation opportunities
It goes without saying that attending a swimming class is a great way for you and your baby to socialise with others. Social interaction at a young age helps to shape their personality and accelerate social development. With no more than 6 in each class, our lessons provide a safe space for socialisation without the setting becoming overwhelming.
Comprehensive Swimming Lessons That Take Your Baby Through Childhood
When you enrol on our swimming classes for babies in the Sunshine Coast, you are embarking on a journey. We have a comprehensive range of classes that cover all ages and all abilities. From an introduction to the water to independent swimming, we have you covered. As your baby's ability improves, they are able to move through our classes to continuously feel challenged. Upon completion of all of our final class, they'll have mastered all four strokes and feel confident in their abilities.
Get in Touch Today to Learn More About Swimming Lessons for Babies in the Sunshine Coast
It is never too early to discuss how our kids and adult swimming lessons can benefit your baby. Learn more information by completing our online enquiry form. Once you hit send, a member of our friendly team will be in touch to discuss the next steps. We look forward to hearing from you soon. Read Less