Frogs learn bilateral breathing, freestyle and backstroke skills in this stroke development class. The children in the Frog class really begin to swim independently and gain a lot of confidence. Read More
Kids Simming Lessons at Jump! Swim Schools
Swimming lessons are not like other lessons that your child might attend at school; they are supposed to be fun! At Jump! Swim Schools, we know the importance of having fun which is why we place it at the forefront of our classes and ensure that the atmosphere of our swimming lessons is engaging. Being in the water is like a second home for some children and they take to swimming naturally, but for others, it's not as easy. Feeling uncomfortable about being in the water is a natural response and we recognise the importance of making sure that the initial worry of being in the water doesn't turn into a fear of water.
With a fun and supportive atmosphere in which to learn in our kids swimming lessons, our students learn faster and with more confidence than learning alone.
Why Are Kids Swimming Lessons Important?
Kids swimming lessons will aid your child's physical and social growth. Learning to swim isn't easy, but it's made a lot easier when you can do it with your buddies in a fun environment. Making new friends as part of learning to swim means that swimming lessons will always be fun. This helps our children to develop their social skills in a new environment which not only is important for later life but also gives their confidence a boost.
Confidence In And Arround Water
Their confidence will also increase as they hit milestone achievements while they're learning. There's nothing quite like the grin on your child's face as they swim their first length and when they realise they can swim entirely without water wings, well, there's no stopping them!
Physical Activity helps Support Kids Wellbeing
Swimming can also support our children's healthy growth and development. Swimming is a great activity to support a strong heart and healthy lungs. It also helps them to develop strong muscles which ensure they support healthy, flexible joints and good posture which are so important as they grow up. Progressing in their swimming skills will also help them to fine-tune their coordination which will help them excel in all kinds of physical activities.
Swimming Lessons Are Fun
Jump! Swim School is all about fun kids learn to swim classes, but what sets us apart from the rest? Our classes are smaller than your standard swim class. Each lesson has a maximum of six swimmers, and we don't have any more than two classes running at the same time. This means that your child's instructor has plenty of time to focus on your child and support them whether it's perfecting their swimming strokes or giving the crucial encouragement they need to finish their first length unaided.
Why Is Jump! Kids Learn To Swim School Different?
Bringing your kids to swim school will teach them some truly valuable skills and we couldn't be more confident that your kids will love learning to swim with us. Deciding on where to take them is a difficult decision though so to make that decision easier, we are offering you the chance to have the first lesson on us. That's right, the first lesson is free so you and your child can get a feel for our classes and be sure that it's right for you. We're confident you'll be staying! Book your swimming lessons today. We offer adult, baby and kids swimming lessons in Sydney. Adult, baby, and kids swimming lessons in Melbourne. Adult, baby and kids swimming lessons in Perth. We look forward to speaking with you soon. Read Less
What are Frogs?
Confident independent swimmers

Small group class of 4

Can produce basic freestyle arms and backstroke kicking unassisted

Can swim to a teacher easily propelling themselves through the water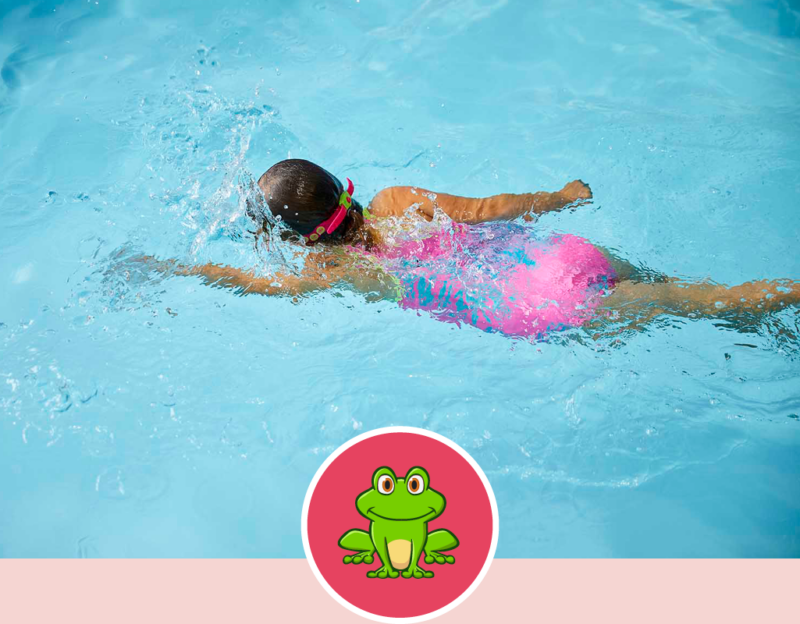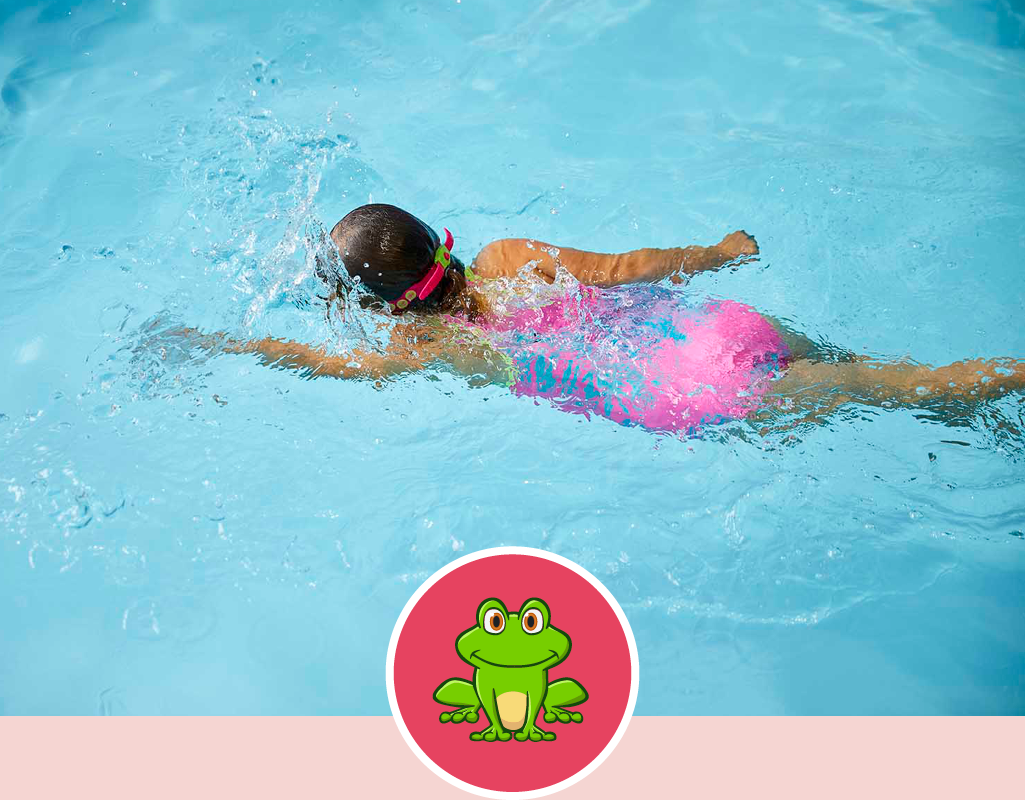 What happens in a Frog swimming lesson?
Lots of fun activities and games to make learn to swim fun

Backstroke and freestyle skill development

Independent bilateral breathing activities
Once your child can produce bilateral breathing and backstroke unassisted, they will be ready to learn new strokes in the
Stingray class
.
I am a confident independent swimmer

I can keep my eyes down whilst blowing bubbles for a minimum of 5 seconds whilst moving through the water

I can streamline kick through the water independently

I am able to do bilateral breathing with my freestyle arms and with a kickboard

I can produce freestyle with my bilateral breathing without a kickboard

I am able to complete backstroke with a kickboard