Swim School Franchise Opportunities
in South Australia
Jump! in with Australia's #1 swim school provider
There has never been a better time to become a JUMP! Franchise owner
JUMP! Swim Schools was founded with a simple goal: to create the perfect environment for children to learn to swim.
At JUMP! we proudly focus on having a great boutique learning facility with a maximum of only two small classes at once, as well as a real community feel.
This is the way learn to swim should be — small, intimate and private so that every child feels safe and at home as we join them on their swimming journey. Read More
Help Your Community with a Swim School Franchise South Australia
For many of us, a crucial element of our career is the impact it has on our community. We want to be able to contribute wherever we can whilst maintaining the conditions of our own lives. It's a difficult balance to strike, especially in traditional working environments, which is why it is always worth taking a longer view of what kind of work you would like to do. It is with this in mind that we offer people the chance to own and run their own swim school franchise in South Australia.
We believe that everyone should have the chance to pursue their passion without the inhibitions that the 9-to-5 jobs place on us. You should be free to manage your own business, set your own pace and offer the next generation an educational experience that will provide them with skills they can come back to for the rest of their lives. If you've got a passion for swimming and water safety and want to be instrumental in bringing that passion to kids, then our swim lesson franchises might be just the opportunity you are looking for!
Building a Business That Works
As a franchise owner for Jump! Swim Schools, you'll be using skills you already have. You'll have a great rapport with kids and an understanding of the importance of fitness in child development. You'll be an advocate for fitness in your own life, and, most of all, you'll have a healthy respect for water safety.
But you'll also be someone who loves to see kids thrive and have fun. You'll know how to draw them out if they are shy and keep them engaged if they are easily distracted. Overall, you'll have a thorough understanding of the difficulties kids – and their parents – might have with water and swimming. There are many reasons that kids might not want to get in the water – these include:
Self-consciousness
Poor experiences with water early on
Lack of personal fitness
Parental anxieties over swimming
At Jump! Swim Schools, we've worked hard with franchise owners all across Australia to come up with a winning plan to help kids get the best out of their swimming experience. Using our tried and tested business template, your business will feature:
A brilliant training plan for yourself and your team, which includes the national standard swimming safety provider, AUSTSWIM
Continuous professional development and continued support from our network
Purpose-built boutique for intimate, private classes.
Small class sizes of no more than 4-6, so you can really personalise your service.
In return, you'll have the chance to make your own hours with a guaranteed income so you can keep an ideal work/life balance and get to work in a positive, family-friendly atmosphere of your own making.
Learn More About A Swim School Franchise SA Today!
We're always keen to speak with people interested in taking on a swim school franchise in SA. Whether it is just a thought at the moment, or you are ready to make the leap, or if you would like to know if we can offer you a swim school franchise in Adelaide, we'd love to hear from you and get your thoughts. If you want to have a clearer idea of what it's like to run your own franchise, just take a look at some of the testimonials on our website.
When you are ready, just fill in a few details on our enquiry page, and we'll get in touch and begin discussing options! Don't hesitate – we'd love to hear from you! Read Less
JUMP! Swim Schools offers a business model that is financially viable, simple and secure
Ideal work-life balance. Work as much or as little as you want with a secure income.

Make your own hours. Take time off without worrying about income.

Highly profitable business model. Many new franchises open with enough numbers to break even.

Family friendly lifestyle. With our business model you have the time to pick your kids up from school!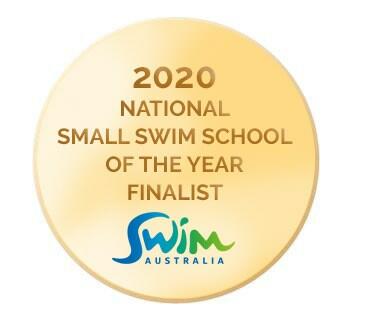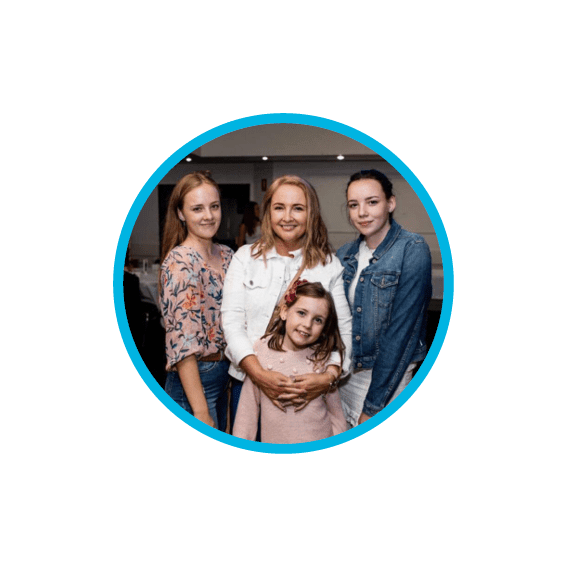 "Having 3 children ourselves, we know how important it is to teach your kids to swim and be part of an industry that will help kids survive in the water. JUMP! is pretty special. Being a small swim school, it feels less intimidating for parents as well as kids and we were drawn to that immediately." – Joanne, JUMP! Clarkson franchisee
About the Belgravia Group
When you join the JUMP! franchise network, you'll be a part of Belgravia Group: a private group of health, leisure, tourism, property, finance and technology companies with more than 200 locations and 7,000 employees Australia-wide. We have over 20 years' experience in franchising and creating active, healthy communities.
Our franchise portfolio includes Genesis Health + Fitness, Coaching Zone Group Personal Training, Ninja Parc Indoor Obstacle Course and BK's Gym and Swim. Belgravia Group supports more than 100 franchise locations across the country.
We're here to help you along your franchising journey, ensuring systems are in operation and functioning to full capability so you and your members can benefit from your hard work.