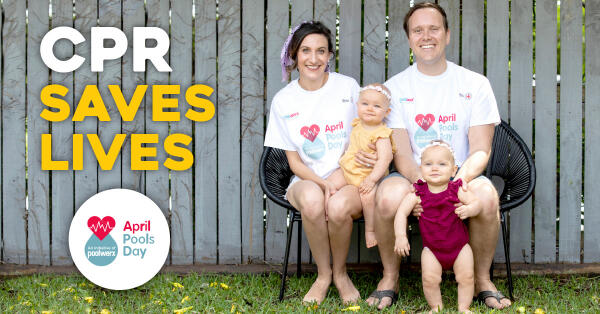 If there's one thing JUMP! Swim School parent Vera wants other parents to know, it's how quickly accidents can happen around water.
Vera's son was just over two years old on the day she bought an inflatable pool and filled it with water. It was a warm day and seemed like a great activity to do with her son. Vera was sitting in the pool with her son as he was blowing bubbles.
"I turned to my husband for a second to speak to him and when I turned back I saw my son gasping for breath. I'm still not sure what happened but it seems he engulfed a lot of water and he was turning purple."
They called the ambulance and Vera said she felt so helpless as they did not know first aid or what else to do while they waited for help to arrive.
"Eventually he brought up the water and he felt better. We were worried about water in his lungs or pneumonia, but we went to the doctors and got the all clear.
"Fortunately, the incident has not scarred my son and he loves the water still."
Vera said it's an important reminder how easily accidents happen and said she has now done a first aid course.
"My son is also back to regular lessons at JUMP! Swim Schools. He had some time off during COVID lockdowns and we did notice his skills dropped off a bit.
"I grew up in Europe and swimming lessons aren't a common activity there – but things are different here. Water confidence is essential given pools, beaches and rivers are everywhere and form part of the Australian lifestyle."
It's so important that kids take part in regular swimming lessons that from a young age and all parents complete basic CPR training. That's why Poolwerx has teamed up Australian Red Cross for April Pools Day, a nationwide campaign giving FREE online CPR courses between 1-15 April, 2021.
Visit www.aprilpoolsday.com.au to book your FREE CPR course!
And be sure to enrol your kids in swimming lessons so they can master the skills they need to keep them safe in and around water.