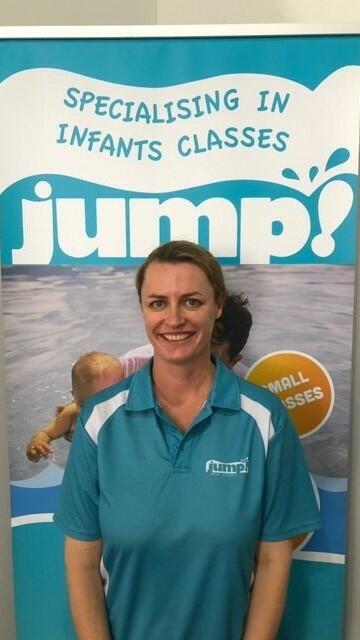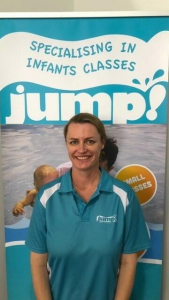 We spoke to franchisee, Holly Singh, on the one year anniversary of opening her first JUMP! swim school. She shares the reasons why she decided to become a part of the Jump community, and how she has achieved work life balance in the process.
What initially sparked your interest in owning a JUMP! swim school?
"After my son was born I decided that if I was to go back into the workforce I wanted it to be something I was passionate about and would give me a good work life balance. I had been taking my son swimming regularly and it renewed my interest in swim teaching. At the time, my husband owned a cafe next door to a Jump! franchise in Sydney. I popped my head in one day and thought is was such a great concept. It was small, intimate and purpose built for learn to swim. This prompted me to make inquiries about the business and as they say; the rest is history!"
What made you decide to open your JUMP! swim school?
"The JUMP! concept was unique. It had a purpose-built facility that could be used all year round and still be comfortable for children of all ages. It had great lesson plans and a teaching philosophy that really aligned with my own thoughts on how learn to swim should be. The small class sizes allow you to form relationships with both the parent and child and I was impressed by the level of focus on customer service. Coming from a service background this was something that really stood out to me."
Did you have previous swimming experience before opening your swim school?
"I have spent most of my working life in the hospitality industry in various Hotel Management roles. Swimming was just a hobby and teaching was something I worked into my travels. I was lucky enough to teach swimming at summer camps in the USA along with other water safety programs and activities such as water skiing."

How has JUMP! Fyshwick been received in the community?
"They're excited that there's an alternative to the larger aquatic centres. We've found that children who've had difficulties with concentration or felt overwhelmed in the larger centres have thrived with us."
Has owning a JUMP swim school helped you achieve work life balance?
"My family has found great balance in running a business and getting in quality family time. It is so convenient to have a family friendly workplace. My son loves visiting the pool and playing with the other kids in the play area. We have built a great team at JUMP! Fyshwick and we spend a lot of time on training and development so when I'm not at the facility, I know our team of staff and teachers have the same mission as I do and will carry out their duties to provide the best experience they can for our members."
What's the best thing about being a JUMP! franchisee?
"My favourite part of owning a JUMP! Swim school is most definitely the community! We have a great internal community with plenty of support from our franchisor. Then we have the extended community of parents and students that attend the centre. We form such close bonds with the children and it is so rewarding to see them progress and achieve skills they have been working on. The smiles on their faces when they finally get a skill they have been trying so hard to master fills me and the teachers with pure joy! There is also great comfort in the fact we are providing children with a lifesaving skill."
Click here for more information about owning your own JUMP! swim school.